People choose their lovemate according to his scent. That is valid for women, who give higher importance to the way their beloved man smells. The worldwide perfume industry has developed many perfumes for men that have a special character and remain intact for the greater part of the day.
Even though men sweat a lot more than women, modern perfumes (even in their eau de toilette version) are more durable than many feminine alternatives. Since the world fashion industry has entered the field of masculine beauty, fragrances comprise a big part of the pie.
Let's now see the best colognes for men and analyze their smelling notes and tones!
Best Colognes for Men 2022
Guilty by Gucci pour Homme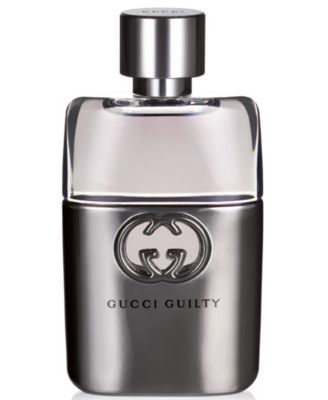 Even though the bottle remains neutral, the name of Gucci gives the perfume a higher selling price. The main smelling notes of Guilty are lemon and lavender. If you search closer, you will identify orange blossoms and patchouli that remain there even after several hours of use.
Guilty has some brand ambassadors that you cannot overcome: Lana del Rey and Jared Leto are the team advertising Guilty pour Homme. The fragrance comes in 30ml, 50ml, and 100ml, respectively, at a starting price of $77.
Guilty is an excellent perfume for your night out and formal occasions. Its duration is more than you expected it to be and can last for 24 hours without any need to replenish! This is one of the best long lasting perfume available for men.
Tiffany & co Love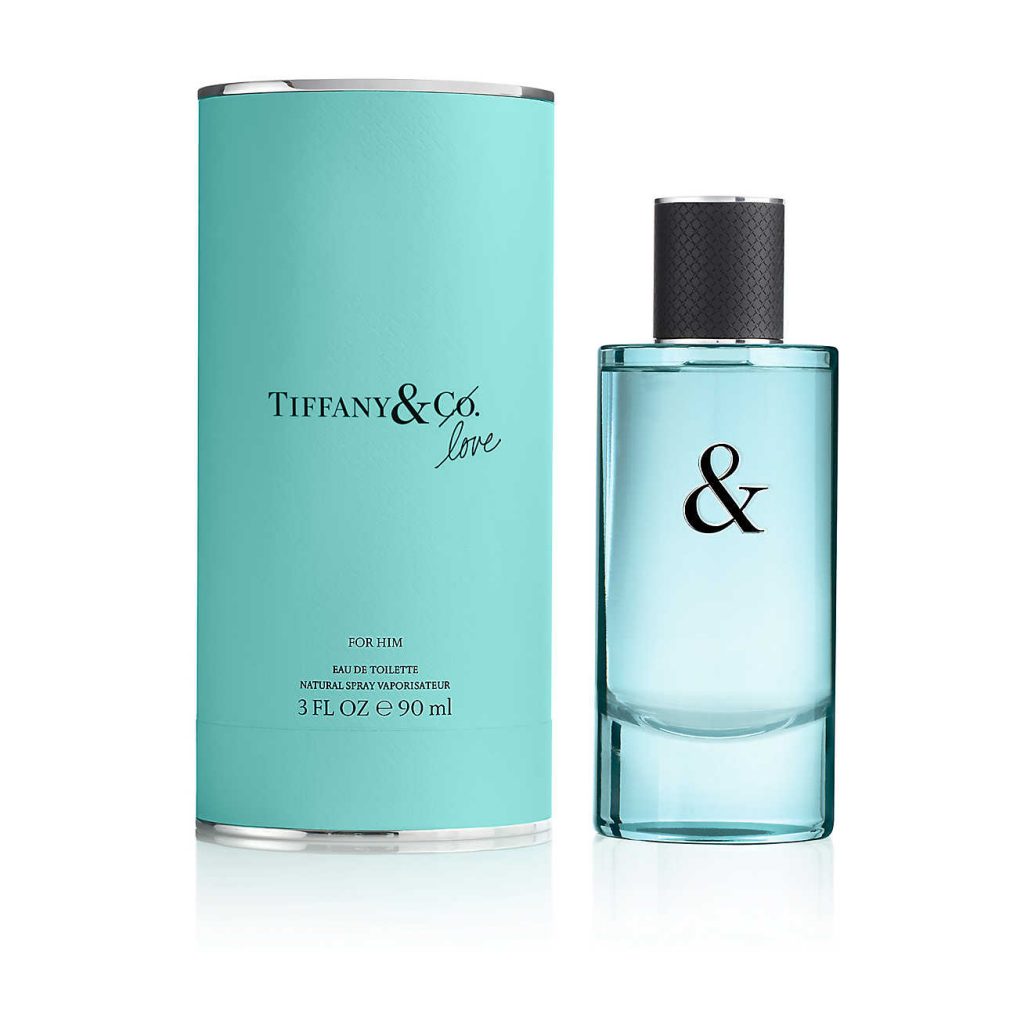 Once again, juniper and cypress thrive in this fragrance. Tiffany & Co has a long tradition in creating fashionable perfumes for women and has recently entered the men's market with this fragrance. The top notes are ginger and mandarine. In the middle notes, someone could identify mandarin and cardamom, while the base notes are conquered by blue sequoia, a tree rarely found across America and has a beautiful scent.  
Tiffany & Co decided to promote the bottle at the 100ml size that costs approximately $95. 
Men who decide to use Tiffany & Love Eau de Toilette are the ones that want to feel confident for themselves and have a fresh smell when being at the office or during their leisure time.
Tiffany & Love is suitable for every occasion; however, you could use it as a daily fragrance at the office and your other activities. It is one of the most durable fragrances you have tried and can last for the whole day.
Blue de Chanel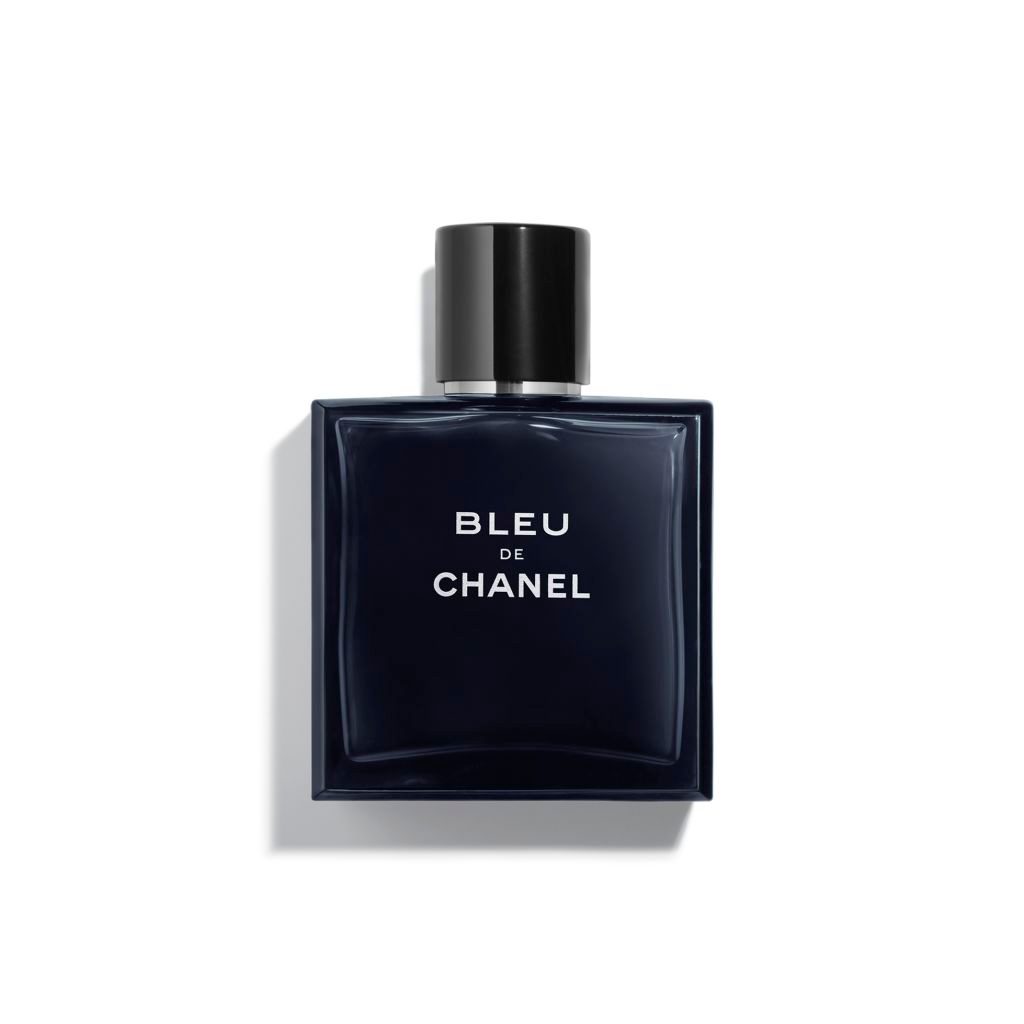 Chanel has been the most prestigious fashion house producing fragrances for women and men. It has been starting developing and marketing the male perfume series even from half of the previous century. Today the Chanel Blue remains the hot spot for every man who wishes to have a dynamic smell when walking around women and colleagues at work.
The perfume starts with a citrus explosion and steps down to a woody scent that increases the fragrance's masculine character. It comes in a 100ml spray bottle and has some higher alcohol concentration (that is why it is an Eau de Parfum). Its price is $95.00 and promises a unique experience for each person wearing it.
Chanel Blue is excellent for a special occasion as well as your daily fragrance at work. The duration is mediocre, and you would need some more of your potion to refresh your scent throughout the day.
Terre D' Hermes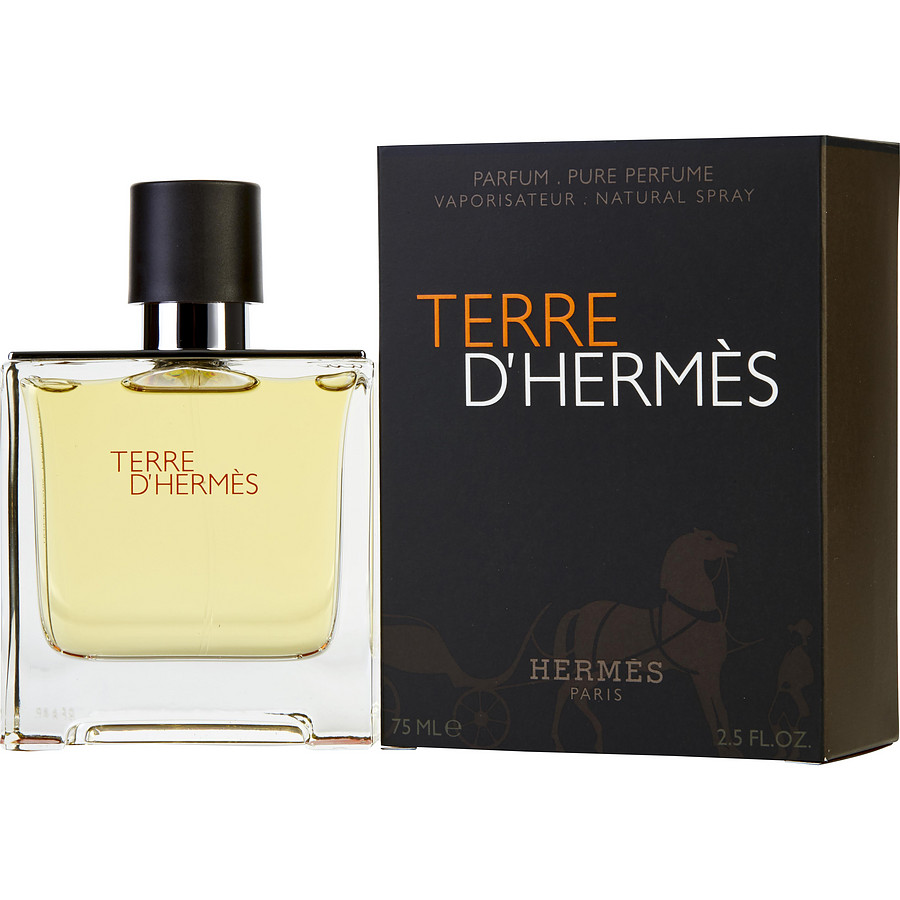 It is a legend on its own merits. Terre d'Hermes has been the most famous and popular fragrance for men ever created by the Hermes fashion group. It comes in a beautiful transparent glass bottle and uses a vaporizer to apply it to your skin. 
Terre D'Hermes is a perfume you never forget about smelling. The top tones are powder vetiver and funky Sichuan Pepper, which are among the world's most powerful scents.
The fragrance is marketed as an Eau Intense, which is something between Eau de Toilette and Eau de Perfume. Its price remains close to $95.00 and is one of the all-time best-sellers for Hermes house.
Since Terre D'Hermes is an intense perfume, you could use it only when you are going on formal occasions or nights out. Its endurance is phenomenal and can stay on your skin till the day after!
That is one of the most emblematic perfumes that even your father may have endorsed years ago. It comes into the well-known green bottle with the golden cap, and you can use it without a vaporizer. The base notes are leather, wood, and tobacco. You can smell violet and jasmine in the top scents that give the Classic Polo perfume a uniqueness never again seen on such a fragrance.
Polo by Ralph Lauren  
Polo comes in the 100ml bottle package and costs approximately $88.00 in the world markets. It is one of the most identifiable fragrances of all times that can last long enough and give you a pleasant and sexy smell.
Polo Ralph Lauren is a perfume that people use as an everyday companion to the office. The duration is enough to keep you smelling good all day long.
Tobacco Vanille by Tom Ford
Tom Ford has recently entered the male fragrances market. Tobacco Vanille has been the best seller of the house since its early beginning. The bottle resembles the old potion bottles used by gentlemen in the middle war era.
This fragrance's base tones are crushed cigar, velvet banquette that both are heavy enough to keep you smelling it again and again. Vanille comes up as the top note and makes the fragrance unforgettable to women. It comes in a 50ml bottle and costs approximately $65.00, one of the most expensive and rare perfumes on the market. The Eau de Parfum form gives the tension and durability men expect from such a fragrance.
Tom Ford Vanille is suitable for an everyday perfume at work, and you could use it when you go out too. 
Its duration is close to a day, although you would need more if you are sweating and running.
Indigo by Mr. Burberry
Mr. Burberry has been the number one brand for luxury male garments and scents. That is why the Indigo has been the most prestigious fragrance for men from the first day of its release. You can smell citrus and rosemary when you first come across this perfume. 
As you spray this on your skin, powdery violet and warm amber are among the top notes evaporating long after you wear it. Indigo comes in a luxurious glass bottle with a black cap and vaporizer. It is an Eau de Toilette and costs around $93.00, which is affordable if you consider the prices Burberry usually charges for its products.
Indigo is a luxurious fragrance for special occasions, and men usually wear it when they attend essential meetings or balls.
The duration is enough to keep you smelling great all 24 hours.
Black Cedarwood & Juniper from Jo Malone
We all know Jo Malone as the unique scent industry for home fragrances. Lately, we have seen it expand the business to men's fragrances, entering the market with Black Cedarwood & Juniper. You can smell earthy cedar and juniper berry that are all so pure and difficult to find in other perfumes. Tones of aromatic cumin and chili leaves are also detectable, making the experience outstanding.
Jo Malone only markets the perfume in the Eau de Cologne form, which is more than enough to keep you smelling beautiful for the rest of the day. Its price comes close to $136.00 for the 100ml bottle.
The Black Cedarwood & Juniper can make you smell better when you are out at night or the club. Its duration can be more than 15 hours, but it certainly needs some refresh if you are in extreme physical activity.
L'Envol de Cartier Eau de Toilette
Cartier has been a famous luxury products brand coming from France. Their perfumes have always been unique, and their late expansion to the men's fragrance market has been successful. The L'Envol perfume has been inspired by the Greek Gods and ambrosia, which was their divine food. 
Someone could find tones of citrus, Gaiac wood, musk, and mead among the top notes of this perfume. L'Envol remains a robust Eau de Parfum that remains durable even after a long and active day. It comes in a 100ml bottle that costs $71.00.
The perfume is perfect for special occasions and club parties. L'Envol can last for more than 24 hours if you are using it right after your shower.
Guerlain L'Homme Ideal
A famous Eau de Parfum from Guerlain has finally reached stores. The fragrance is named L'Homme Ideal after the Ideal Man venture that Guerlain promotes to its customers' feminine part.
L'Homme Ideal has some base scents of almond and warm vanilla. You can smell the top notes of leather, vetiver, and tobacco that give this perfume a more masculine side the more you wear the perfume.
This perfume comes in a luxurious glass bottle with a spray mechanism and costs around $30 for the 50ml bottle.
L'Homme Ideal is an everyday fragrance for people who want to smell good at work. Its duration is enough to keep you smelling perfect for 8 hours and lasts longer if you use the body mist.
Hugo Boss, Boss Bottled Eau de Toilette
It is a well-established brand that has created a reinforced and innovative version of the classic Hugo Boss men's perfume. The Boss Bottled perfume has some detailed fruity top notes close to the apple smell. The base notes are warm and spicy, coming from cinnamon and geranium plants. 
Hugo Boss is an Eau de Toilette with enough scent power to stay with you after a long and busy day. It comes in 100ml bottles that cost approximately $79.00, using a vaporizer to spray it over your skin.
The perfume is great for your night out and special party occasions. It has a monumental duration that can last up to 24 hours.
Bulgary Man Glacial Essence Eau de Parfum
Another legendary house for fashion and fragrances is Bulgary. The Glacial Essence is the latest product for the men perfume series. It comes in an icy bottle with silver cuts and finishings. 
Bulgary Glacial Essence base notes are juniper berry, ginger extract, and geranium essence. You can find the extremely rare Australian sandalwood, clear wood, and musk in the middle and top notes. 
This fragrance comes as an Eau de Parfum to create a strong perfume for men who want to be active and smell beautiful throughout their busy day. 
It comes in 100ml bottles marketed at the price of $99.00.
This perfume is best to wear at night when you go out and want to impress your company. The duration could be 24 hours, especially if you like to use the body mist and have a shower before you put it on.
Prada Luna Rossa Carbon Eau de Toilette
When talking about Prada, the Italian fashion house with the characteristic red stripe, luxury is the best word you can find. The Luna Rossa Carbon has been the masculine alternative for the well-known feminine fragrance.
You can smell lavender, green bergamot, and Italian patchouli that are the base notes of this fragrance. The middle and top notes are close to amber that keeps on being the most wonderful smelling part of all the ingredients.
Prada Luna Rossa Carbon comes in 100ml bottles that are sold for $120.00 and keep men smelling great for most of the day!
Luna Rossa is an everyday perfume that can accentuate your character at the office. It has a duration that varies between 8 and 24 hours.
Ermenegildo Zegna Essenze Roman Wood
The world-known men's costume market, Ermenegildo Zegna, has finally decided to enter the men's fragrance market. The Essenze Roman Wood is an authentic fragrance with tones of roman pine mingles, bergamot, and cedarwood as its base. 
The middle and top tones are amber and cypress that resemble the smell of rainforest when you wear it after a shower. It comes in an emblematic glass bottle with a black silver cap and a robust spray mechanism. 
The perfume comes in the form of the Eau de Toilette, and you should spend about $120.00 for the 100ml bottle.
Essenze is the perfume you need to have on lifetime occasions like your wedding. It can last for more than 24 hours, thanks to its unique ingredients.
Paco Rabanne Invictus Legend
When talking about Invictus Legend, you look at the living story of the most advertised fragrance for men in the world. The Invictus Legend is the reinforced version of the best-seller Invictus and the most fantastic scent coming from the Paco Rabanne house.
It opens with grapefruit tones and then turns out to middle and top tones of geranium and soft spices like cinnamon and cardamom. It is a body spray that can be used by men of any age and social background.
The perfume comes in the form of Eau de Toilette and costs about $89.00 for the 100ml bottle.
Paco Rabanne Invictus Legend is the most potent fragrance now sold. It can last more than 24 hours and stick to your clothes and underwear. It is the best fragrance to use at work when you need to become the center of attention from colleagues and friends. 
Versace Eau Fraiche
The older counterpart of Versace Eros is the all-time classic Versace Eau Fraiche. It comes in a blue transparent bottle with a slim profile and a rectangular cap. Eau Fraiche has been one of the first perfumes that Versace has created exclusively for men's use.
The base tones are lemon, rosewood, and carambola (star fruit). The more you wear it, the top notes appear and give you a unique scent coming from tarragon, musk, amber, and sycamore wood.
Being one of Versace's best sellers, it still retains a price that is close to $99.00 for the 100ml bottle. 
Versace Eau Fraiche is the best cologne for men to wear when you are at work and leisure time. It has a 10/10 duration since it doesn't interact with sweat and can give you complete daily protection.
Chanel Allure
Allure has been the most intriguing perfume that Chanel ever presented to the male public. It had a perfect yellowish color and required a spray mechanism to get applied to the male skin. 
Chanel has created Allure to perform a revolution in the sector of perfumes for men. That is why it used vetiver, tonka bean, cedarwood, sandalwood, and labdanum as the base tones making it distinct from anything else you have previously smelled.
The heart and top notes are Jamaican pepper, mandarin, bergamot, and citron zest that are rare to find and give you a scent that nobody else could have.
The Allure fragrance retains its price close to $100.00 for the 100ml bottle even though it was presented in 1999. 
It is a perfume that applies to formal occasions and outdoor activities. The duration can be long-acting, covering all the busy days a man can have. Rarely are you going to need a second spray of Allure during the day?
Tom Ford Leather Tobacco
One of the most impressive scents is presented by Tom Ford company when you are testing the Tom Ford Leather Tobacco fragrance for men. You will never have had such an experience before since it's such a masculine scent that designates your presence wherever you may go.
Leather Tobacco has coriander, cistus, cedar, patchouli, sandalwood, and tobacco as its base notes. The top notes are getting evaporated when you wear the perfume and are roasted tonka beans and castoreum, which is hardly seen in fragrances.
The characteristic small and rectangular glass tempered bottle is again here in Tom Ford Leather Tobacco perfume. It costs approximately $79.00 for the 100ml bottle and can give you a full day duration. The perfume is suitable only for formal occasions since it's a lot distinct and particular for everyday use.
Armani Profumo
As a sequel to the famous Aqua di Gio, the Armani house decided to promote the Profumo in 2015. The total black bottle with the black and silver cap is the characteristic of this innovative fragrance that gives a different perspective of the olfactory family of Aqua di Gio.
The base notes are patchouli and incense, while the top notes are geranium, bergamot, rosemary, and sage, giving the perfume a more profound and masculine scent.
The Armani Profumo costs $95.00 for the 100ml bottle and gets applied through a powerful spray mechanism. People believe that Armani Profumo is suitable for all day long activities and can equally serve as formal fragrance men can use in any kind of party.
Armani Profumo is an intense perfume that lasts longer than anybody would expect. You can wear it all day long and never worry about smelling bad!  one of the best cologne for men!
Armani Aqua di Gio
One of the oldest Armani men's perfumes is Aqua di Gio. Presented in 1996 by Giorgio Armani, this fragrance is the best cologne you can have during summer and springtime.
The base tones are patchouli, pink rose, white musk, and cedar. When the perfume gets absorbed by your skin, the top notes are getting detectable, and these are persimmon, jasmine, rosemary, and hesperidic notes.
Aqua di Gio is a fresh and memorable fragrance that is sold for $89.00 for the 100ml bottle.
You can use the Aqua di Gio for your daily activities, especially when you are at work. The perfume's duration is less than a day, and you should renew it every few hours, especially if you are sweating more than average.
Final words
Even though you may need a tester and lots of hours to try them all, these perfumes are going to thrive during the Christmas season. No matter which one fits you better, these men's fragrances can give you a memorable appearance and spread your smell anywhere you go!